9 Jun 2007
Hello everyone! -finally got around to doing the first post thing, so here's a little about me:
I began my music education at the age of eleven on the clarinet and piano studying classical music.
In school, I learned to play the other instruments of the clarinet family and continued to study the piano. I played in symphonic, jazz and marching bands.
For the past seven years I've played in several bands in the local/underground metal scene of Deland, Daytona and Orlando Florida -first as a keyboardist, but then as a guitarist as keyboards continued to lose popularity with local bands. I guess I've been playing the guitar for a little over 5 years in bands then.
Even though I have much more experience with other musical instruments, the electric guitar quickly became my favorite because I love to shred and play solos and to me it just sounds so incredible on the guitar (not to mention that I was tired of the fact that keyboard shredders get
NO
respect at all

).
I now devote the great majority of my practice time to the guitar and my main goal is to bring my guitar technique up to (and hopefully beyond) the level of my keyboard technique. At first I thought of the guitar as a secondary instrument mainly because when you've played for years on another instrument it's just painful to hear yourself starting from the beginning again (especially when all your friends are years ahead of you), but over the years I became more confident. So if my guess is right I've only got 5-6 thousand practice hours left to go and I'll be all caught up with my keyboard hours

.
Music and the local metal scene is certainly the main hobby of my life. In fact, it's more than just a hobby. It's where I've made most of my friends and many of the fondest memories of my life. Playing music live on the stages of the smoky, sweaty and crowded local venues of the Florida underground and keeping our local music scene alive is a lifestyle for me.
some of my guitars:
Jackson SL2h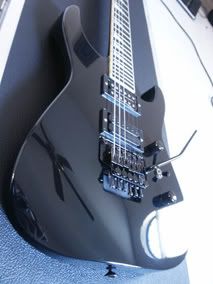 Jackson DK2s
Roland G-707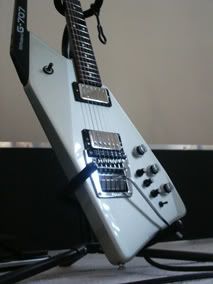 I use ENGL and Peavey amps live and a Rocktron for practice.