Posted by: Stratman58 Jun 2 2007, 11:36 PM
A picture says a thousand words, or in this case, only 5 that mean anything to me "Music theory class was dropped"...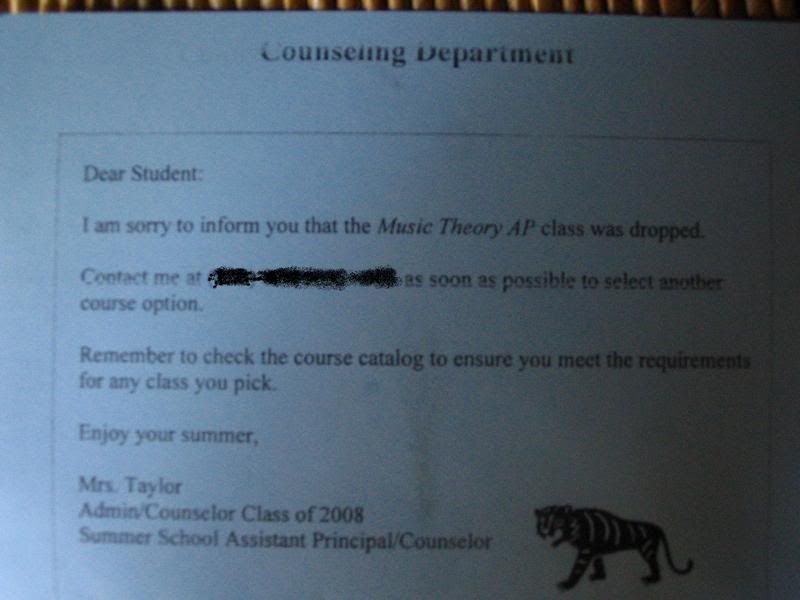 I talked to the teacher today and he said they are replacing Advanced Placement music theory with Music Fundamentals. Typical of my school to replace higher end music class with fundamental music, as last year they also replaced several math, english, and history AP courses with remedial courses.



Posted by: JOhn Jun 3 2007, 02:16 AM
I don't get it since we don't have that kind of stuff at our school.