Posted by: Hardtail Jul 1 2007, 04:33 AM
I am starting this thread to generate discussion from experienced performers and lovers of their respective style, regarding which Amplifier and Speaker setup goes with which Style. I know there will be some devices which folks feel can cover more than one style. If that is so then great!

Please post in the following format:

STYLE: (Rock, Heavy Rock, Metal, Blues, Jazz, Punk, etc.)
GEAR: (Combo amps, Amp and Cabinet setup, Multiple Gear setups, etc.) And explain why.

I will refrain from posting since I really don't know. I'm more of a jack-of-all-trades master of none. But I would love to know and I think others would too.

Happy Posting!

Hardtail

Posted by: Smikey2006 Jul 1 2007, 05:16 AM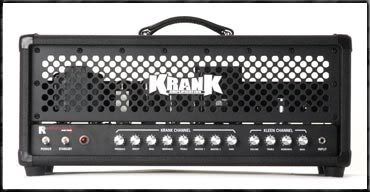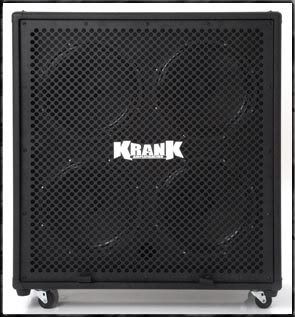 Style : Metal
Gear: Krank!

Why: i discovered Krank during a reading of a guitar magazine, i found that many of my favorite bands were using it so i decided to try it out. I went to a Toronto music store that was a Krank distributer, plugged in and fell in love. I find it has great tone and itsss sooooo simple

Krank or Kleen settings, make it a very easy amp to set up and use. The cabs are great sounding and everything is really easy to set up and use. As soon as i started gigging i pitched out all my savings on a Krank 100Watt amp and a Cab and this is my setup. I ordered a Krank Distortus maximus as my distorsion pedal to tweek the Kranked Tone and then my Boss Overdrive pedal. (add ons are mt2 mixer and a Cry Baby. Its a great system for metal and the Distortus maximus makes it a snap to switch from a light distorsion for solos and cleaner riffs to the deep dark angrering Heavy stuff which is great for Rythem. Dimebag Darrel used these amps and this makes it very easy to match his tone

Its a great versitile amp with its Kleen setting being great for other types of music, really primarily the distortion is only sutable for metal. Ask if you want anymore info.. i really am too vague in my posts

Posted by: blindwillie Jul 1 2007, 12:59 PM
QUOTE (Hardtail @ Jul 1 2007, 05:33 AM)

I am starting this thread to generate discussion from experienced performers and lovers of their respective style, regarding which Amplifier and Speaker setup goes with which Style. I know there will be some devices which folks feel can cover more than one style. If that is so then great!

Please post in the following format:

STYLE: (Rock, Heavy Rock, Metal, Blues, Jazz, Punk, etc.)
GEAR: (Combo amps, Amp and Cabinet setup, Multiple Gear setups, etc.) And explain why.

I will refrain from posting since I really don't know. I'm more of a jack-of-all-trades master of none. But I would love to know and I think others would too.

Happy Posting!

Hardtail
If we get some action in this thread it would be great to sum it up as a sticky beginner guide or something, in the Gear Review maybe. I don't have so much time to spend in these forums right now but I will try to sum up my gear when I have the time.
Posted by: MickeM Jul 1 2007, 05:36 PM


STYLE: Rock, Blues, Jazz
GEAR: Peavey Classic 30 Combo amp OR Combo + Marshall 412 Cabinet with G12T-75
One 12" Blue Marvel speaker. All tube amp, EL84's and 12AX7/ECC83's.
30W - Enough for pub rock.

In general
This amp manage everything from cleanest blues to hard rock if you don't require hi-gain.
It's tone is very clear and very suitable for the Styles mentioned.
Great clean, totaly crystal! Great crunch and great distortion. DON'T expect metal, it suits blues and rock and even hard rock to an extent, vintage tones at it's best.

Knobs and settings
Few knobs, just enough. Two channels.
Pre and post gain. 3-band EQ, spring reverb.
There's a "boost" knob to press if you want to get it breathing, sweating and panting. That way you can get it to sound like it's on full power spits it's not.
It got an FX-loop and as since I use a cabinet, of course, an extension port.
Add an Overdrive on the clean channels for some breakup.

When I run it through the Cabinet with G12T-75 I get a more bassy tone. Could be good when I should make the rhythm and don't cut through. Really no need, the built in speaker is very good.
Some people switch tubes for a hotter sound. I have no experience of it with this amp.

The only cons are that the boost isn't foot-switchable and also it's become a very popular amp so it's nothing you buy if you want to stick out... you buy it if you want super great sound for a less price.

Posted by: Hardtail Jul 2 2007, 12:56 AM
Good posts guys! I was in a bit of a rush when I posted this originally and I wanted to add one thing. This is an educated opinion post.

So if you play Blues for example and you think some amp, other than what MickeM said, is the uberest blues amp then please post and explain why. There are no WRONG opinions. The more the merrier!

What this will do is allow someone who is interested in focusing in on a genre to try a couple different amps (based on the experience of forum members) and let them decide for themselves. This will also save prospective purchasers time in the shop hopefully.



Personally I kinda like what I call Modern Folk (Jack Johnson, John Mayer, etc.) but with a bluesy flair. So posts like MickeM's will come in handy when the time comes for me to focus my skills.



Hardtail

Posted by: Smikey2006 Jul 2 2007, 01:12 AM
This is the new halfstack im raving about



trying to order 1 for practice.. hefty price tag.. if it was anything else id crindge but not for this.. anyone wanna buy my soul by chance?

aint it pritty