Ok, so I have been on other forums where I have started this topic. It is quite interesting to see what other people's desktops look like.
If you need help figuring out how to take a picture of your desktop and then displaying it on this thread, send me a PM. I would be glad to help!
Rules:
Keep the size down, we don't want your desktop taking up the whole page
No nudity please, people take offense
No Bashing anyone else's desktop
No controversial issues as desktops(Example: No words praising one religion over another)
Explain your desktop, if you want!
Alright, I will kick this off: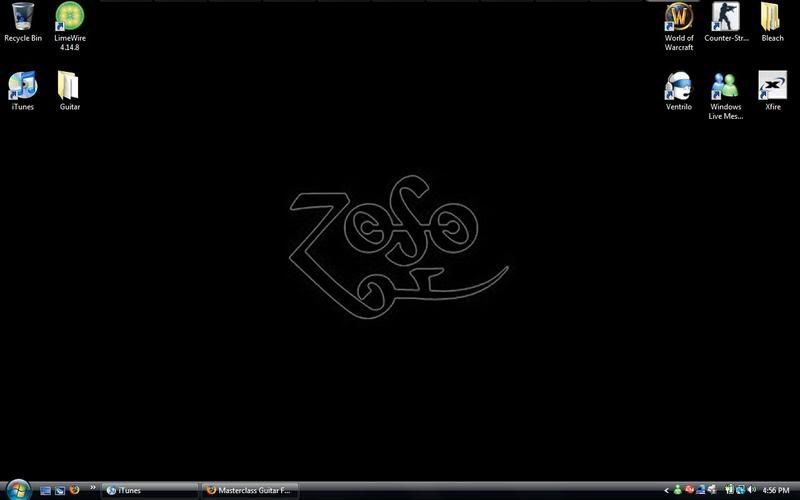 It is just a simple theme, black with Jimmy Page's infamous mark. I love Jimmy Page, so I enjoy looking at this background every time I turn my computer on!