Journal 2009-04-17 REC Program Success!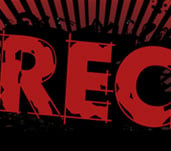 GMC's REC (recognition) Program Success!
Recently launched REC program is working just great!; over 100 entries at the REC Forum prove it!. Not only is REC serving as an extra motivation tool for all GMCers out there, but it's also an amazing "achievement book" thanks to the detailed personal history pages, which can be found at the REC Scoreboard.
Go check your fellow GMC:ers pages!, maybe you can find some inspiration in there!, plus the vids are really fun to watch. Follow the link to the REC forum comments threads and learn how to improve even more. Discover lessons you even didn't know that existed!, and most important, have loads of fun while developing your playing & style to the next level.
That's what REC is all about. What are you waiting for? :)