Lesson Series: "0 To 60, An Introduction to Alternate Picking" - Lesson 127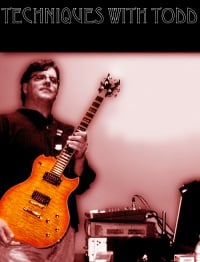 LESSON #127 - Symmetrical shapes and patterns and alternate picking
Lesson Series by Todd Simpson

FINGER YOGA!
Let's do our usual Finger Yoga stretches. Here is a link to the video for references.

PERFECT SYMMETRY
Let's focus on ALTERNATE PICKING and not use any Economic Picking for a change. These workouts are well suited for working on your Alternate Picking while Traversing Strings. This is one of the toughest bits to pick up at first.
Hopefully this pattern is familiar and you can focus on your picking.

With all of these today let's
Move them up the neck.

Try them on different strings.

DOUBLED SYMMETRY
Let's take that pattern and DOUBLE PICK IT!

STRETCHED SYMMETRY
And with a stretch.

STRETCHED AND DOUBLED
Let's turn up the wick a bit and do a stretch with DOUBLE PICKING!

CLIMBING IN SYMMETRY
Let's throw in an ascending pattern to mix things up.

DOUBLE CLIMB
Let's try it doubled!

BONUS ROUND
Without tablature, see if you can play the previous pattern using our normal STRETCH.