Lesson Series: "0 To 60, An Introduction to Alternate Picking" - Lesson 138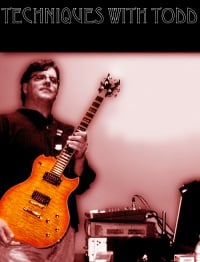 LESSON #138 - (Lesson 38 Redux) The revenge of economic picking (The secret of precision/speed)
Lesson Series by Todd Simpson

This week's OVERLOUD TH1/TH2 Patch is based on the ORANGE JIM ROOT TINY TERROR which I recently reviewed.

STRING TRAVERSE AND CHANGING GEARS SMOOTHLY
A student recently compared changing strings to changing gears in a car. It's a good analogy and works well here. Let's do a few simple shapes that will give us some practice at string traverse. Be patient with yourself.

-NOTICE THE PICK STROKE NOTATION: THATS THE ENTIRE POINT OF THIS LESSON!!!
(Make sure to use TWO DOWNSTROKES IN A ROW (Economic Picking) Where notated.)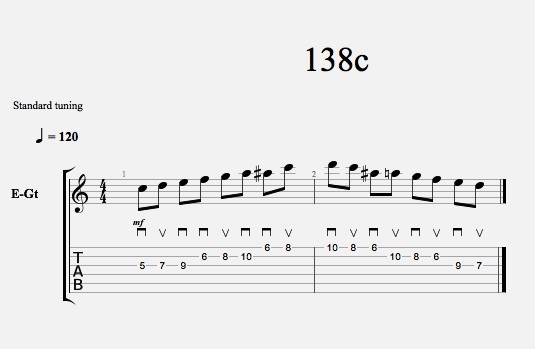 FRET SHIFT and STRETCH
Let's add a fret shift in and a bit of a stretch.

LICKS YOU CAN USE
Let's take all this and use it in a SOLO LICK. This lick will work in any key, just move the first finger to the fret of the key in question. MAKE SURE TO TAKE NOTE OF THE PICK STROKE NOTATION