Lesson Series: "0 To 60, An Introduction to Alternate Picking" - Lesson 142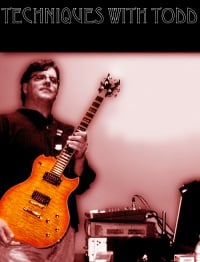 LESSON #142 - (Lesson 42 Redux) Picking, picking and more picking!
Lesson Series by Todd Simpson
FINGER YOGA!
Let's do our usual Finger Yoga stretches. Here is a link to the video for references.

THIS WEEKS OVERLOUD TH1/TH2 PATCH
XMAS BONUS BUNDLE 6 PATCHES!

TO PICK OR NOT TO PICK!!! THAT IS THE QUESTION: (Starting with something easy and familiar, moving to CRAZY)
Let's try each of this picking only once per string, and then picking each note. Let your hand guide you to determine if Alternate/Economic or both works best on each pattern. There is not "RIGHT" or "WRONG" way in this particular case.

SUPER EASY/FAMILIAR