Lesson Series: "0 To 60, An Introduction to Alternate Picking" - Lesson 146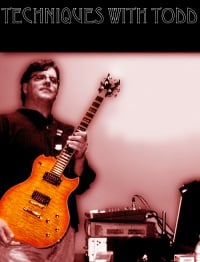 LESSON #146 - (Lesson 46 Redux) Strict alternate picking returns to shredville
Lesson Series by Todd Simpson
FINGER YOGA!
Let's do our usual Finger Yoga stretches. Here is a link to the video for references.
Here is Todays OVERLOUD TH1/TH2 Patch that I"m using during the lesson.
STRICT ALTERNATE PICKING RETURNS
-This first pattern is dead simple to allow you to focus on picking.
-Let's march it up the neck and double pick it as well.
Start with a downstroke and alternate each strike. No economic picking please