Lesson Series: "0 To 60, An Introduction to Alternate Picking" - Lesson 147
(Difference between revisions)
Line 8:
Line 8:

FINGER YOGA!<br>

FINGER YOGA!<br>

Let's do our usual Finger Yoga stretches. [https://www.youtube.com/watch?v=POvVMNdc6Tg Here] is a link to the video for references.

Let's do our usual Finger Yoga stretches. [https://www.youtube.com/watch?v=POvVMNdc6Tg Here] is a link to the video for references.

+
+
+

[https://www.guitarmasterclass.net/guitar_forum/index.php?act=attach&type=post&id=30291 Here] is today's OVERLOUD TH1/TH2 Patch that I'm using during the lesson.

+
+
+

'''THE CRAZY TRAIN!!'''

+
+

[https://www.guitarmasterclass.net/guitar_forum/index.php?act=attach&type=post&id=30292 Guitar Pro Tab]

+
+

[[Image:todd1471.jpg]]

+
+
+

[https://www.guitarmasterclass.net/guitar_forum/index.php?act=attach&type=post&id=30296 Guitar Pro Tab]

+
+

[[Image:todd1472.jpg]]
---
Current revision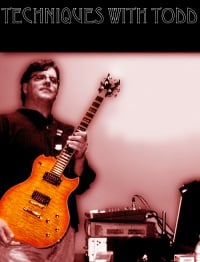 LESSON #147 - (Lesson 47 Redux) Boarding the crazy train and playing "thumbless"
Lesson Series by Todd Simpson
FINGER YOGA!
Let's do our usual Finger Yoga stretches. Here is a link to the video for references.

Here is today's OVERLOUD TH1/TH2 Patch that I'm using during the lesson.

THE CRAZY TRAIN!!