Lesson Series: "0 To 60, An Introduction to Alternate Picking" - Lesson 151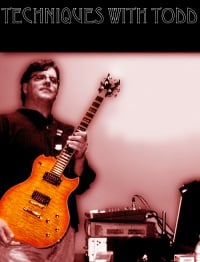 LESSON #151 - (Lesson 51 Redux) Shredding the Major scale
Lesson Series by Todd Simpson

FINGER YOGA!
Let's do our usual Finger Yoga stretches. Here is a link to the video for references.

Here is Today's OVERLOUD TH1/TH2 Patch that I'm using during the lesson.
-There are four patches, the one labeled ALEXA is from a guest solo I'm doing and has a bit of a SCOOOOP in the mids.

EASY WARMUP (After all this is our "Easy" Day!)
DON'T FORGET YOUR PINKY!!!

Let's do a bit more left hand PINKY POWER work to get going.

MAJOR SHRED

Let's take a look at the traditional fingering of the Major Scale VS the "Shred" Fingering.
Here is our very own AKRICH Shredding up the Major Scale pattern we did and adding some Dorian Flavor