Lesson Series: "0 To 60, An Introduction to Alternate Picking" - Lesson 157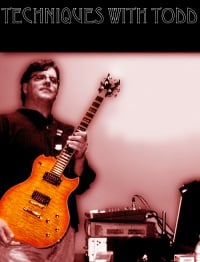 LESSON #157 - (Lesson 57 Redux) Shredding scales in context (continued)
Lesson Series by Todd Simpson

FINGER YOGA!
Let's do our usual Finger Yoga stretches. Here is a link to the video for references.

Here is Today's OVERLOUD TH1/TH2 Patch that I'm using during the lesson.
Backing Track for Today's Lesson,
REAPER PROJECT for today's backing

HARMONIC MINOR AND UNEXPECTED FINGERING
Harmonic Minor is a classic "Shred" scale. Let's explore some alternate ways of fingering and playing this scale in the context of a solo. You will need your PINKY and your STRETCH in good shape for this one!!!!