Lesson Series: "0 To 60, An Introduction to Alternate Picking" - Lesson 170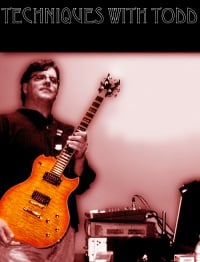 LESSON #170 - (Lesson 70 Redux) Endurance extreme clinic
Lesson Series by Todd Simpson

FINGER YOGA!
Let's do our usual Finger Yoga stretches. Here is a link to the video for references.
HERE IS OUR OVERLOUD TH2 PATCH FOR TODAY

Let's:
-March these around the neck
-Try them in Doubles and Quads

EXTREME ENDURANCE
-WARNING: Stop Playing If You Feel ANY PAIN

PREPARE YOURSELF!!!! This section is DEATH BY FOUR FINGER TECHNIQUE
-We will use a pattern with four fretted notes per string requiring all four fingers to hit the fretboard.