Lesson Series: "0 To 60, An Introduction to Alternate Picking" - Lesson 172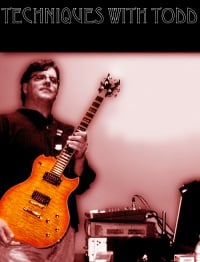 LESSON #172 - (Lesson 72 Redux) The hidden power of the pinky
Lesson Series by Todd Simpson

FINGER YOGA!
Let's do our usual Finger Yoga stretches. Here is a link to the video for references.

THE POWER OF THE PINKY!!!
The Humble Pinky. So often overlooked, is the secret sauce of many a great player. It's not easy to work, it doesn't yield quick results, but it's crucial to your growth as a musician. Neglect it and you will eventually hit a wall you can't breach in terms of your playing.
FIRST UP!!!
Let's
-Try this picked on open string only, and picking every note.
-Try it on different strings.

YOU GUYS RAWKED!!!!!!!!!!!!!!!!!!