Lesson Series: "0 To 60, An Introduction to Alternate Picking" - Lesson 174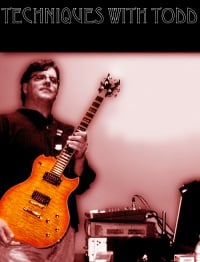 LESSON #174 - (Lesson 74 Redux) Perfect and imperfect symmetry
Lesson Series by Todd Simpson

FINGER YOGA!
Let's do our usual Finger Yoga stretches. Here is a link to the video for references.

OVERLOUD TH2 PRESET FOR TODAY
HERE IS TODAY'S BACKING TRACK
ADDING BACK TO FORTH
Let's start with something familiar and work towards something less so.

-Let's
1.)Strike once hammer on the rest
2.)Pick it and multi pick it.
HERE COMES THE "BACK" PART
This will seem tougher even though it's the same notes. Just in reverse

You guys KILLED IT TODAY!!!!