Lesson Series: "0 To 60, An Introduction to Alternate Picking" - Lesson 194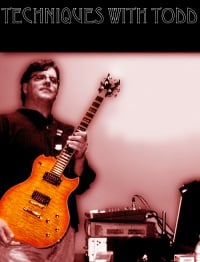 LESSON #194 - (Lesson 94 Redux) Capstone Class
Lesson Series by Todd Simpson

FINGER YOGA!
Let's do our usual Finger Yoga stretches. Here is a link to the video for references.

HERE IS OUR OVERLOUD TH2 PRESET
Patches designed for drop tuning (built with Lundgren Pickups M8)


NEW PLUGIN : S-Gear (30 Day Dem)
http://www.scuffhamamps.com/product
ToddChorus1.sfx.zip
ToddDirty1.sfx.zip
DJentwithboost.sfx.zip

HERE IS OUR BACKING FOR TODAY HERE IS OUR REAPER PROJECT FOR TODAY
PULLING IT ALL TOGETHER
Let's put all the bits we've been working on to good use!!