Lesson Series: "0 To 60, An Introduction to Alternate Picking" - Lesson 199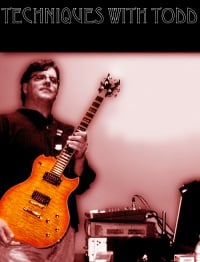 LESSON #199 - (Lesson 99 Redux) Racer X Style Chops
Lesson Series by Todd Simpson

FINGER YOGA!
Let's do our usual Finger Yoga stretches. Here is a link to the video for references.

HERE IS OUR OVERLOUD TH2 PATCH FOR TODAY
HERE IS OUR BACKING TRACK FOR TODAY

TO RACE OR NOT TO RACE
Paul Gilbert remains one of my fav guitar players of all time. This lesson and the one to follow pays homage to some of his chops and techniques. These are staples of being able to shred your brains out :)
-Let's pull out one of my fav licks. This one should be familiar, most of Paul's style is roughly based on this idea.