Lesson Series: "0 To 60, An Introduction to Alternate Picking" - Lesson 200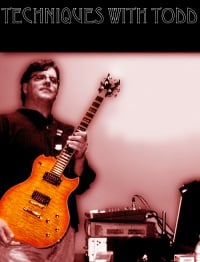 LESSON #200 - (Lesson 100 Redux) Racer X Part II
Lesson Series by Todd Simpson

FINGER YOGA!
Let's do our usual Finger Yoga stretches. Here is a link to the video for references.

Three Presets in Honor of today's 200th Vid Chat Lesson!
OVERLOUD TH2 PRESET - 3 patches in this bank, using the BRUNETTI TAXI DRIVE (head/pedal combo) for the first time.

OVERLOUD TH1 PRESET - Using the Fender Black Face Cab
GUITAR RIG 5 PATCH
HERE IS OUR BACKING FOR TODAY (By Ben Higgins)

HAPPY 200!!!
This is our 200th VIDEO CHAT LESSON and I wanted to thank all of you guys for making each one a party

Today we have some crazy licks to put all of our practice in context.