Lesson Series: "0 To 60, An Introduction to Alternate Picking" - Lesson 205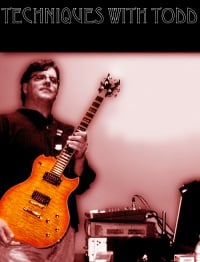 LESSON #205 - Muting While AP/Traversing Strings Part II
Lesson Series by Todd Simpson

FINGER YOGA!
Let's do our usual Finger Yoga stretches. Here is a link to the video for references.

OVERLOUD TH1 PATCH FOR TODAY
OVERLOUD TH2 PATCH FOR TODAY BACKING TRACK FOR TODAY'S SOLO SECTION
KEEPING THE MUTE DURING TRAVERSE
Let's continue our work from last session. Try to keep your palm mute firmly planted on the bridge.