Lesson Series: "0 To 60, An Introduction to Alternate Picking" - Lesson 207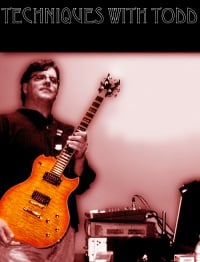 LESSON #207 - Six Demon Bag Collab
Lesson Series by Todd Simpson

FINGER YOGA!
Let's do our usual Finger Yoga stretches. Here is a link to the video for references.

OVERLOUD TH2 PATCH FOR TODAY - Six Demon Bag WALL OF DEATH Tone
- Let's talk a bit about building a signal chain
REAPER PROJECT FOR COLLAB
BACKING TRACK FOR TODAY SIX DEMON BAG COLLAB

Today we will work on some licks to inspire you in your own solo.

Click this link to watch the entire lesson vid