Lesson Series: "0 To 60, An Introduction to Alternate Picking" - Lesson 212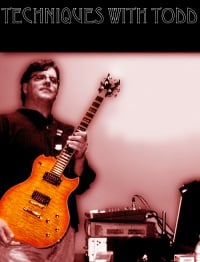 LESSON #212 - Solo Madness With A Pinch Of Crazy
Lesson Series by Todd Simpson

FINGER YOGA!
Let's do our usual Finger Yoga stretches. Here is a link to the video for references.

OVERLOUD TH1/TH2 PATCH FOR TODAY (Requires FULL VERSION of Overloud TH2)
-George "LynchBox" Patch

MUSCLE MEMORY & BRAIN MEMORY
Remember this? It's a great way to get warmed up and prep for some of our licks today.