Lesson Series: "0 To 60, An Introduction to Alternate Picking" - Lesson 214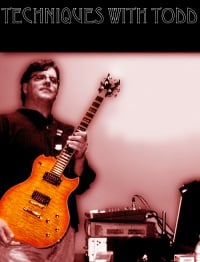 LESSON #214 - Student Solo Madness Part I
Lesson Series by Todd Simpson

FINGER YOGA!
Let's do our usual Finger Yoga stretches. Here is a link to the video for references.

OVERLOUD TH1/TH2 PATCH FOR TODAY (Requires FULL VERSION of Overloud TH2)

SIX DEMON SOLO FUN
Here is the video from our SIX DEMON BAG COLLAB. We are going to do some solo bits based on the Solo work you guys did which RAWKED!

FIRST UP! BLEEZ

NOW CAEL

HERE IS CAEL'S ACTUAL SOLO TAB
NOW GITARERRO

SLAVENKO

THE VERC MANS CRAZY SOLO

STACEY SECTION

STACEY'S SOLO