Lesson Series: "0 To 60, An Introduction to Alternate Picking" - Lesson 219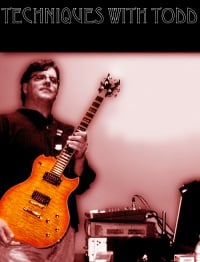 LESSON #219 - Articulation and Picking
Lesson Series by Todd Simpson

FINGER YOGA!
Let's do our usual Finger Yoga stretches. Here is a link to the video for references.

OVERLOUD TH1/TH2 PATCH FOR TODAY (Requires FULL VERSION of Overloud TH2)
ARTICUWHAT?
These pieces will help you focus on your right hand work while not forgetting the importance of synching your right and left hand. Don't forget, try to KEEP YOUR PALM MUTE and use mostly the fingers, instead of the wrist for picking


HERE IS THE FULL VIDEO CHAT LESSON!