Lesson Series: "0 To 60, An Introduction to Alternate Picking" - Lesson 224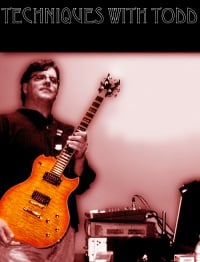 LESSON #224 - Articulation and Synch

FINGER YOGA!
Let's do our usual Finger Yoga stretches.
Here is a link to the video for references.
HERE IS THE S-GEAR PRESET FOR TODAY
-You can download the latest version of S-Gear for PC/Mac here.
PUTTING IT ALL TOGETHER
Let's try some things that combine all the bits we've been working on lately.