Lesson Series: "0 To 60, An Introduction to Alternate Picking" - Lesson 229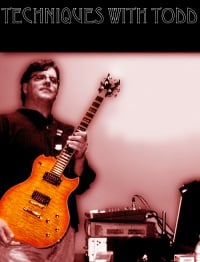 LESSON #229 - Dark Side Solo Collab II

FINGER YOGA!
Let's do our usual Finger Yoga stretches.
Here is a link to the video for references.

HERE IS OUR OVERLOUD TH2 PATCH FOR TODAY

ADDING A PINCH OF COMPLEXITY
Let's start simple and build up to adding a pinch of complexity to our shapes today. These are based on the MINOR scale that we use quite a bit so the shapes should be familiar.