Lesson Series: "0 To 60, An Introduction to Alternate Picking" - Lesson 230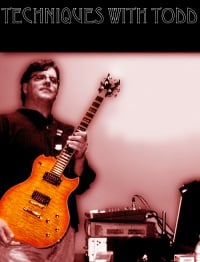 LESSON #230 - Dark Side Solo Collab III

FINGER YOGA!
Let's do our usual Finger Yoga stretches.
Here is a link to the video for references.

HERE IS OUR OVERLOUD TH2 PATCH FOR TODAY

HERE IS THE MIDI DRUM FILE FOR TODAY
Let's put some more of our licks that we've been learning to good use. Each of these works as a hand/picking workout as well as being able to work as a solo lick. DON"T FORGET YOUR MUTING!