Lesson Series: "0 To 60, An Introduction to Alternate Picking" - Lesson 231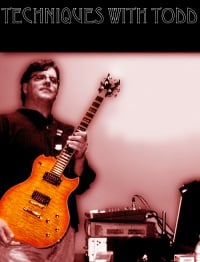 LESSON #231 - Final Thoughts On The "Dark Side"

FINGER YOGA!
Let's do our usual Finger Yoga stretches.
Here is a link to the video for references.
As our Final Lesson on the DARK SIDE portion of the collab, I wanted to incorporate some chops that should be well familiar to those who've been in my bootcamp or vid chat. This is the payoff for learning all of those licks

Being able too pull them out of your bag of tricks and make them your own.