Lesson Series: "0 To 60, An Introduction to Alternate Picking" - Lesson 232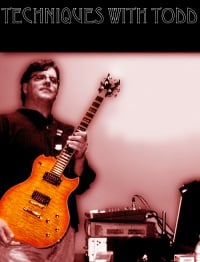 LESSON #232 - Right/Left Hand Synch

FINGER YOGA!
Let's do our usual Finger Yoga stretches.
Here is a link to the video for references.

HERE IS OUR OVERLOUD TH2 PRESET FOR TODAY
HERE IS OUR REAPER PROJECT FOR TODAY - Requires EZ Drummer

WORKING ON ALTERNATE PICKING/STRING TRAVERSE USING RYTHM PARTS
Let's use some semi complex guitar rythm to explore synch/alternate picking/string traverse. Lots of stuff in one workout

I've been working on these riffs again lately and each makes a very teachable hand workout. Let's start by doing some picking to work up to it.
Easy Bits First!