Lesson Series: "0 To 60, An Introduction to Alternate Picking" - Lesson 236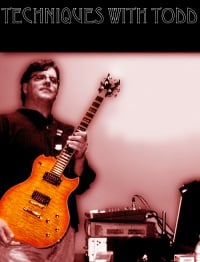 LESSON #236 - Picking One vs Picking Many

FINGER YOGA!
Let's do our usual Finger Yoga stretches.
Here is a link to the video for references.

HERE IS OUR OVERLOUD TH2 PRESET FOR TODAY

HERE IS OUR BACKING FOR TODAY - By: Alexa

PICKING ONCE VS PICKING MANY
WARMUP LICK (KEEP YOUR LEFT HAND LOOSE AND USE AS LITTLE PRESSURE AS POSSIBLE!)
The entire point of this lick is to help train your left hand not to overwork itself. If you keep the hand loose, this will not seem very hard. If you tense, your hand will burn out very quickly.

QUICK REVIEW LICK
Let's focus on some picking work. This lick should be familiar. We've used it before so hopefully this will allow us to focus on the picking rather than learning the lick.