Lesson Series: "0 To 60, An Introduction to Alternate Picking" - Lesson 239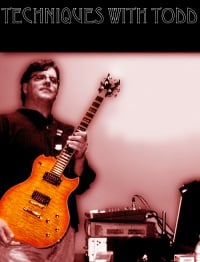 LESSON #239 - Building a Solo II

FINGER YOGA!
Let's do our usual Finger Yoga stretches.
Here is a link to the video for references.
HERE IS OUR OVERLOUD TH2 PRESET FOR TODAY

ALL HANDS ON DECK!
BEN HIGGINS has started a new collab just in time for xmas with a spiff 80's WHITESNAKE vibe. All of todays work will help you build a solo for this collab.
Let's add some tapping/hammering bits in to our work for soloing against our WHITESNAKE XMAS Backing