Lesson Series: "0 To 60, An Introduction to Alternate Picking" - Lesson 241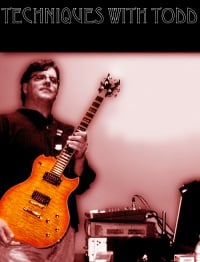 LESSON #241 - Multi Layered Solos

FINGER YOGA!
Let's do our usual Finger Yoga stretches.
Here is a link to the video for references.
USING A STOCK PRESET (Ex Mix 2/Guitar Gods Pack/Devin Epic Lead)
SOLO EXAMPLE:
Here is my solo

GETTING YOUR PICKING UP TO SPEED
Let's work just briefly on on our alternate picking so it's ready for solo work.
-Palm Mute
-Alternate PIck
-Hammer On the notes indicated to save pick strikes at speed.