Lesson Series: "0 To 60, An Introduction to Alternate Picking" - Lesson 242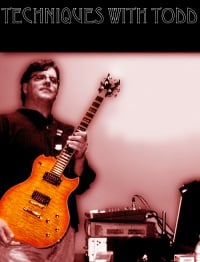 LESSON #242 - The Secret To Blistering Picking Speed
HINT: There is No Secret

FINGER YOGA!
Let's do our usual Finger Yoga stretches.
Here is a link to the video for references.
OVERLOUD TH2 PATCH FOR TODAY - Requires FULL PAID VERSION of TH2

FORCING THE HAND TO OBEY!
A pick part of playing well is being able to get your hands to do what you want them to do instead of letting them do what they want to do. Sometimes, they will simply DISOBEY!! Today we will DISCIPLINE your fingers and teach them who is in charge. Hint: It's you!!!