Lesson Series: "0 To 60, An Introduction to Alternate Picking" - Lesson 244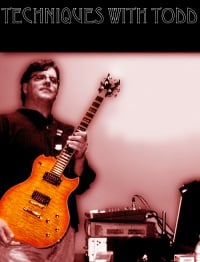 LESSON #244 - Hand Control Part III
Lesson Series by Todd Simpson

FINGER YOGA!
Let's do our usual Finger Yoga stretches. Here is a link to the video for references.

TODAY'S GUITAR TONE PATCH
-Preset called "Devin Townsend Epic Lead" from the Guitar Gods Expansion for EZ MIX 2
-EZ mix is the easiest of all the emulators. One click, that's it. Go download the demo!

MIND OVER MATTER
Sometimes it feels like your fingers have a mind of their own. Let's continue our work on making them do what we want them to do when we want them to do it.
These should feel familiar to allow you to focus on making your fingers do what you want them to do.