Lesson Series: "0 To 60, An Introduction to Alternate Picking" - Lesson 247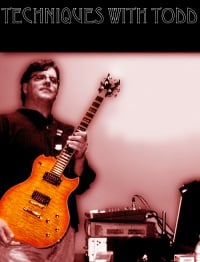 LESSON #247 - Lead techniques in Rhythm
Lesson Series by Todd Simpson

OVERLOUD TH2 PATCH FOR TODAY
THIS PRESET IS FOR USE WITH ACTIVE PICKUPS.
-It will work on any pickups, but it works best on ACTIVE (battery powered) pickups.
WHERE THE RUBBER MEETS THE ROAD
Let's put our recent work to good use in a different way. Let's play some RHYTHM parts using some of the picking bits we learned in our last few lessons.
Let's start with something familiar and go from there.