Lesson Series: "0 To 60, An Introduction to Alternate Picking" - Lesson 249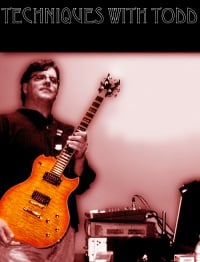 LESSON #249 - Capstone Session
Lesson Series by Todd Simpson

PUTTING IT ALL TOGETHER
Let's use all the bits we've been working on and throw a few curve balls in. PALM MUTE EVERYTHING
COMBINING ECONOMIC AND ALTERNATE PICKING
Let's combing alternate and economic in one pattern. Palm mute every note and try to articulate your picking from your thumb and first finger.

HERE IS THE FULL VIDEO CHAT STREAM!
-Warning: This Lesson is somewhat advanced. Don't beat yourself up if seems hard. Just take it one bit at a time.