Lesson Series: "0 To 60, An Introduction to Alternate Picking" - Lesson 251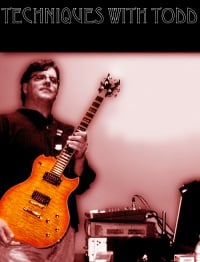 LESSON #251 - String Traverse & Open String Licks
Lesson Series by Todd Simpson
Palm Mute Everything!

OVERLOUD TH2 PRESET
-Notice the Parametric EQ at the HEAD of the signal chain. This is the secret sauce of spiff tone smile.gif Turn it on and off and notice the difference. This technique is how bands like Periphery/Meshuggah "tighten" up their guitar sound.

COMBINING OPEN STRING TRAVERSE AND OPEN STRING LICKS
Let's combing two of our techniques we've been working on, open string licks with some string traverse licks.
This lick is from my SMELLS LIKE WINTER solo.