Lesson Series: "0 To 60, An Introduction to Alternate Picking" - Lesson 253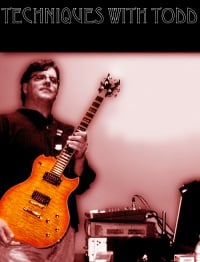 LESSON #253 - GMC United
Lesson Series by Todd Simpson
OVERLOUD TH2 PRESET
-Lead Version of our Rythm Preset from last session.
This lesson is based on the GMC UNITED COLLAB.
Here is the backing track for the collab. (Focus on one section and make it yours!)

Here is a scale map for ya. Land on an "A" note now and then to resolve to the root note.

DON'T FORGET YOUR PINKY!!!! (Tapping Work and the Weakest Finger)
Let's do some tapping/hammering work and use the left pinky for hammer on / pull off.