Lesson Series: "0 To 60, An Introduction to Alternate Picking" - Lesson 254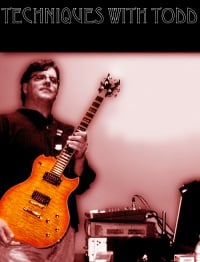 LESSON #254 - GMC United Part II
Lesson Series by Todd Simpson
Here is the backing track for the collab. (Focus on one section and make it yours!)
Here is a scale map for ya. Land on an "A" note now and then to resolve to the root note.

APPROACHING A SOLO
Let's work with some licks/drills that will prep you DRILL AND KILL the solo for the GMC UNITED COLLAB!!!
This first lick, let's loop it and use it as a sort of solo/texture behind the backing. Also, let's multi pick it!