Lesson Series: "0 To 60, An Introduction to Alternate Picking" - Lesson 255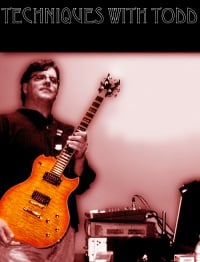 LESSON #255 - Combining Techniques
Lesson Series by Todd Simpson

OVERLOUD TH2 PRESET FOR TODAY
-Inspired by George Lynch

SOLO EXAMPLE
-Here is my solo for the GMC United Collab as an example.

THE PERFECT PICK?
-I'm using my "Signature Series" OCTAVIOUS picks from our veryown VonHotch! These picks are quite simply the best I"ve ever used. The unique curved edge makes string traverse a breeze!!

BUILDING TO BREAK (DOWN)
Let's deconstruct this solo and learn about construction and how to sequence your chops.

Tapping in (Let's start with a tapping lick) "T" means right hand tap in the tablature.

BONUS DRILL: Not Connected to the Solo Bits
-Economic Picking