Lesson Series: "0 To 60, An Introduction to Alternate Picking" - Lesson 258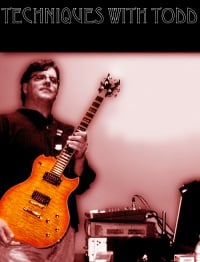 LESSON #258 - Precision And Control On The Picking Hand Part II
Lesson Series by Todd Simpson
The Path To Ultimate Precision
USING A REAL AMP TODAY!
-No patch to download today as I"m using a "Real" amp so we can talk about micing and amp and techniques of recording.
GEAR: Digitech GNX3 (my fav multi pedal), Rocktrong Velocity 300 Power Amp, Sans Amp Parametric EQ, MXR Smartgate.

THE DIFFERENCE BETWEEN KNOWING THE PATH, AND WALKING THE PATH
As Morpheus said in THE MATRIX, there is a big difference

Let's walk the path of precision in our work today.