Lesson Series: "0 To 60, An Introduction to Alternate Picking" - Lesson 259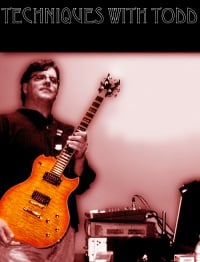 LESSON #259 - AP While Palm Muting
Lesson Series by Todd Simpson

USING A REAL AMP TODAY!
-No patch to download today as I'm using a "Real" amp so we can talk about EQ briefly.

PICKING WHILE MUTED
Let's work on Alternate Picking and Palm Muting at the same time. This technique is a great way to demonstrate your picking control as it reduces unwanted noise. It's tough at first but gets easier quickly.