Lesson Series: "0 To 60, An Introduction to Alternate Picking" - Lesson 263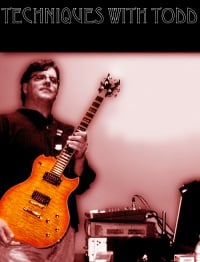 LESSON #263 - Four Finger Riffs
Lesson Series by Todd Simpson

You Got Four Fingers For Fretting!
HERE IS OUR OVERLOUD TH2 PATCH
-Spring Reverb!!!

LET'S START WITH THREE AND GO FROM THERE

Often, players jump ahead of themselves and wonder why their fingers can't keep up with their brain. Often, it's a simple case finger control, which is best worked out at slower speeds. Once control is attained, speed becomes a byproduct.
This riff will confuse your hand. That's ok

Dig in to it!! Palm Mute and keep it very tight. Don't allow notes to ring out.

HERE IS OUR VIDEO FROM TODAY
(Half of it anyway, vid had to be restarted)