Lesson Series: "0 To 60, An Introduction to Alternate Picking" - Lesson 271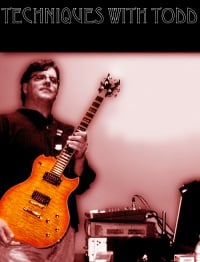 LESSON #271 - Prog-Gnostication
Lesson Series by Todd Simpson
Proggy Bits and Picking Precision
HERE IS OUR TH2 PATCH FOR TODAY
-Take a look at the signal path/fx chain. The order of each unit in the chain is crucial. This one factor can make the difference in your tone.
THE PATH OF "PROG"GRESS

let's work on playing some semi complex bit to focus on various aspects of our playing/precision.