Lesson Series: "0 To 60, An Introduction to Alternate Picking" - Lesson 277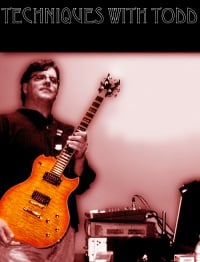 LESSON #277 - Connect The Dots (Chops)
Lesson Series by Todd Simpson
Linking Your Licks Together

HERE IS OUR OVERLOUD TH2 PATCH FOR TODAY
-Having found the bits I like, I've been endlessly tweaking the parametric E.Q. Stack. Liking this one!

CONNECTING THE DOTS
We have learned various licks, but how do we put them together in a musical way? Let's see about building something from them

WARM UP

CONNECTING!!!!!!