Lesson Series: "0 To 60, An Introduction to Alternate Picking" - Lesson 279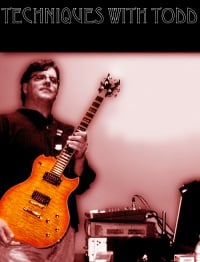 LESSON #279 - Secrets of Shredding
Lesson Series by Todd Simpson
80's Style

HERE IS OUR OVERLOUD TH2 PATCH FOR TODAY
-3 Patches in this one, I'm using "Double Wah" in the Solo. It's got an auto wah at the start and end of the pedal chain before the amp stage.
HERE IS THE BACKING TO DOWNLOAD

Let's warm up and get going!
FINGER YOGA!

RIP AND TEAR (E.G. Shred)
80's COLLAB SOLO - Listen to this take!