Lesson Series: "0 To 60, An Introduction to Alternate Picking" - Lesson 282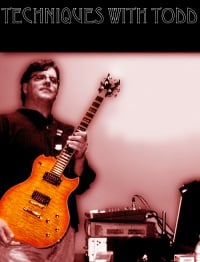 LESSON #282 - Patterns of Force
Lesson Series by Todd Simpson
(Yup, that's a Star Trek "TOS" reference)

HERE IS OUR OVERLOUD TH2 PATCH FOR TODAY
-Today's patch has four presets to try. The ONLY difference is in the EQ section on the RANDAL T1 amp head. Listen to each one to see the impact the tone shaping on the amp itself has on the overall sound then tweak your own version!
Let's warm up and get going!
FINGER YOGA!

FORCING YOUR FINGERS TO OBEY!
Our fingers get trained every time we pick up the guitar. Sometimes, they get trained in to playing certain sequences and this can make playing unexpected things a bit difficult. Muscle memory can actually get in the way. Let's play a few things that will help to "reset" your hands Muscle Memory.
Fighting The Familiar - This lick should feel familiar. It's a good stepping off point for today's work.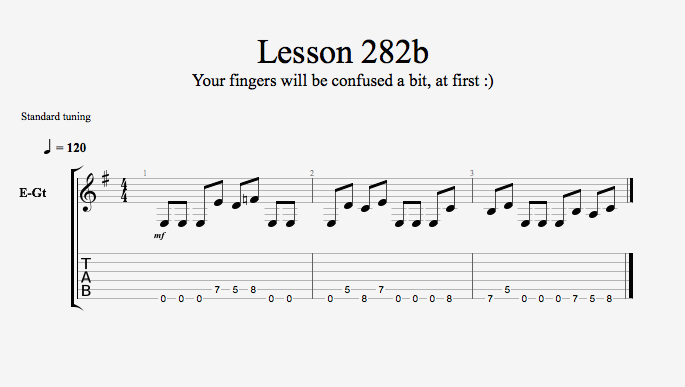 HERE IS OUR VID CHAT FROM TODAY'S LESSON!