Lesson Series: "0 To 60, An Introduction to Alternate Picking" - Lesson 284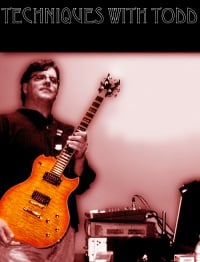 LESSON #284 - Pinky Torture Drills
Lesson Series by Todd Simpson
HERE IS OUR OVERLOUD TH2 PATCH FOR TODAY
-Notice the microphone choice. Change them out and see what it does to the tone.
Let's warm up and get going!
FINGER YOGA!

PINKY TORTURE DRILLS
I have seen many a potentially fine guitar player fall victim to "Weak Pinky Syndrome", or WPS!

Don't let a fragile pinky finger get in the way of your progress. Follow me along on these drills and do them as part of your regular warm up and watch as your progress as a player takes off.