Lesson Series: "0 To 60, An Introduction to Alternate Picking" - Lesson 286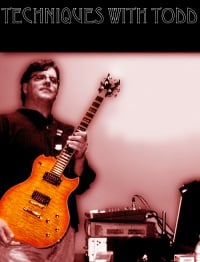 LESSON #286 - Combining Picking Techniques Part II
Lesson Series by Todd Simpson
HERE IS OUR OVERLOUD TH2 PATCH FOR TODAY
-Notice the Amp EQ Section. Reduced treble, increased low mid. Great Rythm Tone

Let's warm up and get going!
FINGER YOGA!

MUSCLE MEMORY: Preventing it from getting in your way.
Today's work will continue our focus on Alternate and Economic Picking being used in the same lick and will also bring in some work on overcoming muscle memory. Muscle memory can be very helpful, but sometimes it can get in your way. Let's start off fairly simple and work our way towards crazy.