Lesson Series: "0 To 60, An Introduction to Alternate Picking" - Lesson 292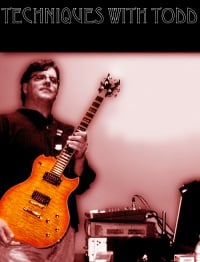 LESSON #292 - Multiple Scales in a Solo Part II
Lesson Series by Todd Simpson
Right/Left Hand Synch in Context
HERE IS OUR OVERLOUD TH2 PATCH FOR TODAY
-The "Taxi Drive" emulation is based on a real world product. I found out about these while researching overdrives to add to my collection. These are boutique Italian pedals and sound spiff. Here is the link with info.

Let's warm up and get going!
FINGER YOGA!

WORKING IT: Playing With A Backing Track
Download and loop this backing in your DAW of choice.

HERE IS OUR FULL VIDEO CHAT!!