Lesson Series: "0 To 60, An Introduction to Alternate Picking" - Lesson 293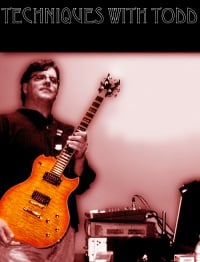 LESSON #293 - Building Leads From Bits
Lesson Series by Todd Simpson
Right/Left Hand Synch in Context of our IRON MAIDEN COLLAB!
HERE IS OUR OVERLOUD TH2 PATCH FOR TODAY
-3 patches in this one. The third is very very bright. Sounds terrible by itself, but apply it in a mix to see your guitar cut through and be heard

During mixing is often when a tone that sounds great by itself gets lost in the mix.

Let's warm up and get going!
FINGER YOGA!

UP THE IRONS!!
Let's put our work to good use and play some licks we've learned with our IRON MAIDEN COLLAB backing track!!!

FIRST UP
Let's start with something that should be familiar and will work our Alt Picking.

HERE IS THE VIDEO CHAT STREAM FROM TODAY